What is Paranormal Tower?
Paranormal Tower is our building and is home to Paranormal Books & Curiosities as well as The Paranormal Museum.  In an effort to bring the best and safest experience to our guests, it will be open for private curated experiences only for the immediate future.
Alone in a haunted museum –
Your party will have exclusive use of the building during the time you book.  There will be no other outside parties in the building, save for our guides and curator.  You will have the option to receive a fully personally guided tour of our exhibits or a remote tour of our exhibits (this would allow you to be maskless).  It is entirely up to you. Additionally, you can choose to have your tour customized for your interests- for example, if your interests is haunted dolls, we will cater to that. If this is your first visit, we recommend the general Paranormal tour as you will learn about many aspects of the paranormal.
Browse the Exhibits or the Shop- It's up to you!
In addition to your tour, your party will have a private shopping time to peruse our 4,000 titles in the book shop.  You can divide your time as you see fit.  As inner Sanctum members, you will also receive a 10% discount off any purchases you make.
After Dark things get weird-er
Our After Dark Tours also afford the opportunity for investigation.  This can be with your existing group and equipment or we can lead you using our in house team and equipment.  All evidence collected will be made available to you for your personal review. We can also arrange for private psychic readings.
Finally, our space is flexible and unique.  Should you choose to, you can book a dinner, brunch or tea for up to 8 people.  This add on requires 7 days notice.
The Inner Sanctum Paranormal Experience is unique and special.  We are proud to be able to offer it.  Please check the schedule below to book yours today!
Inner Sanctum tours are LIMITED to 8 people.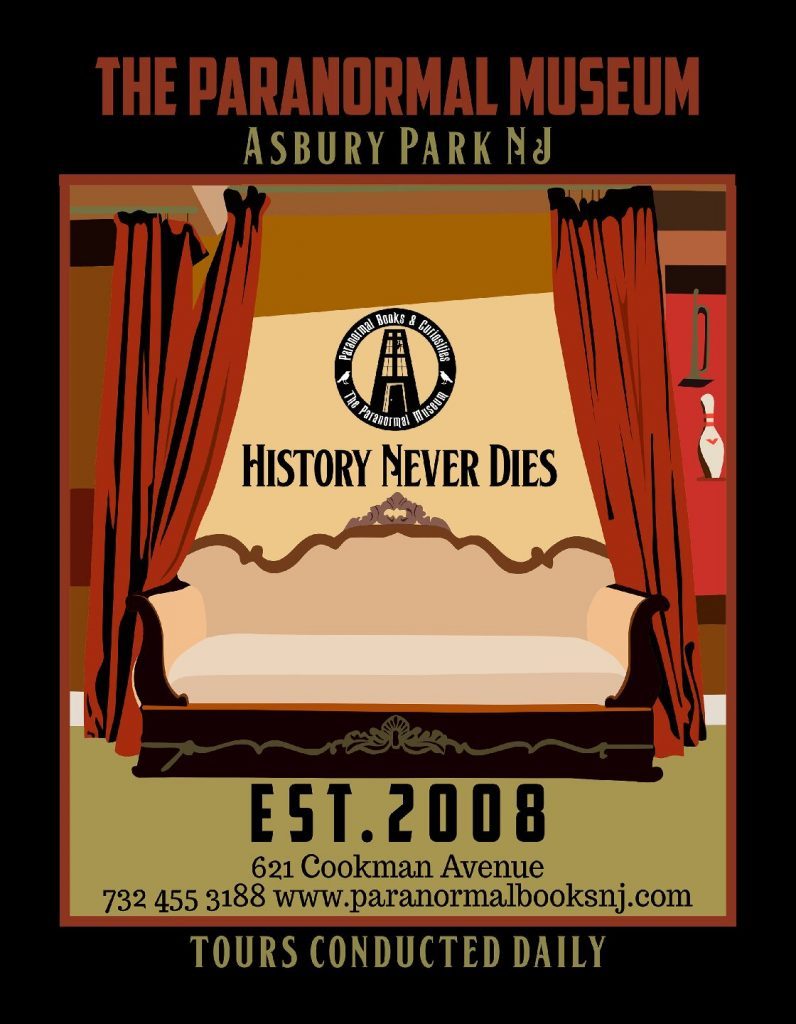 Inner Sanctum Members