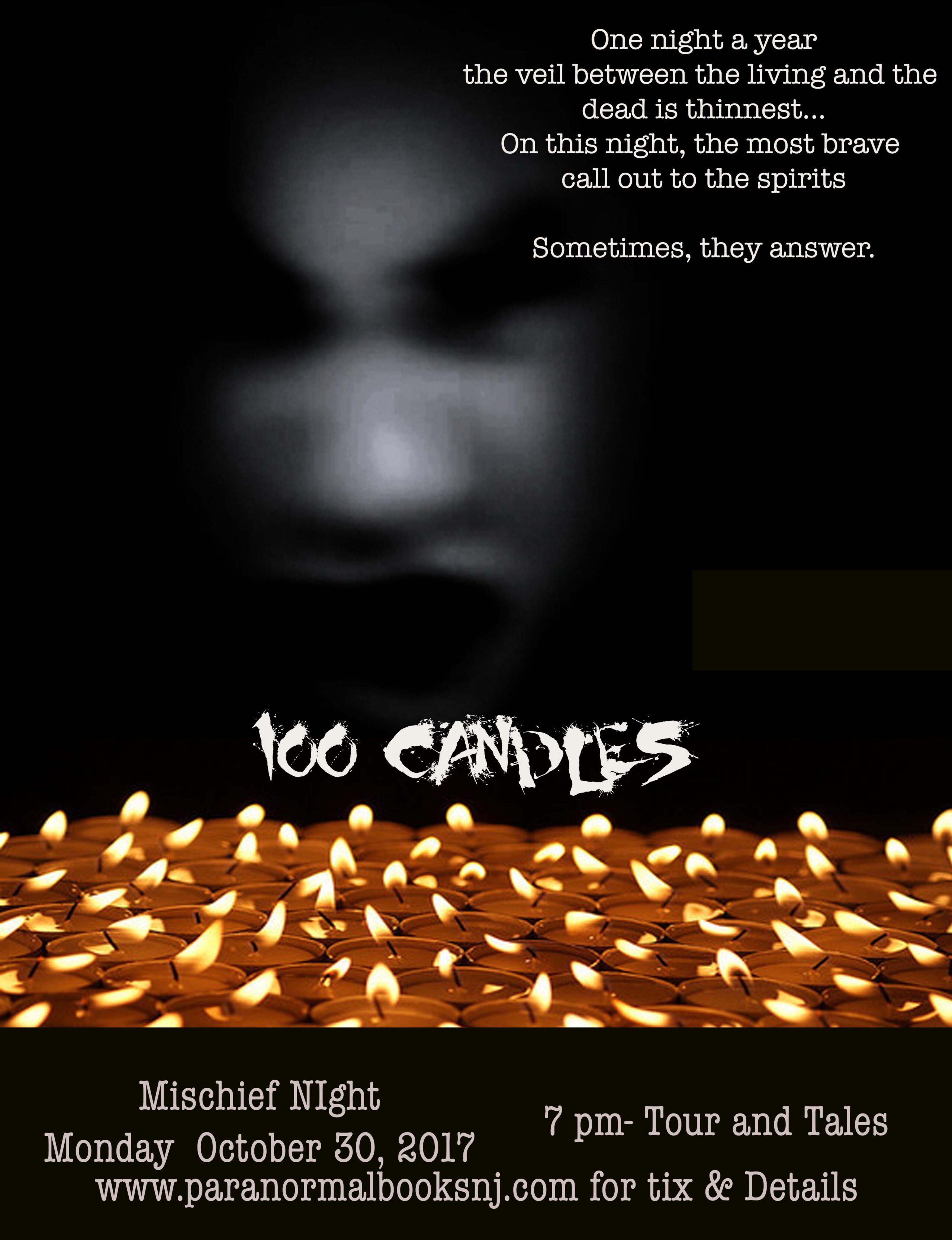 Asbury Park's Most Haunted
& 100 Candles
Monday, October 30 at 7:30 PM — 621 Cookman Ave
100 candles or Hyakumonogatari Kaidankai was a paranormal parlor game during feudal Japan. After each story, a single candle is extinguished and the spirit world grows closer and closer. All that is required is your tale and your courage.
Join us on a tour of Asbury Park's most haunted spots, where we will call out the names of those who have died and ask that they join us. We will then climb to the roof of the Asbury Park Biergarten where spirits will surround us (the living and and the liquid) and YOU may share your experiences. As each story is told, you will blow out a candle. Mischief night is the night when the veil between the worlds is thinnest! Join us as we reach through ….
GhostLight Flashlight Tour:
The Paramount Theater is never empty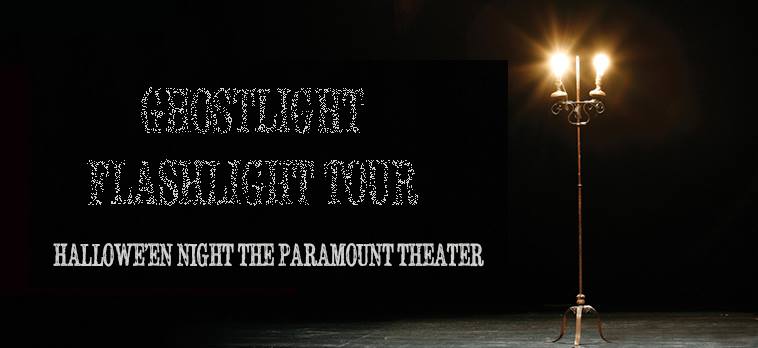 Tuesday, October 31 at 7PM, 9PM, & 11PM — 621 Cookman Ave
Theaters hold spirits for a long time. Perhaps it is the energy of performance or the heartbreak of loss. But each theater has its stories. Each theater keeps a Ghost Light to prevent the stage from ever going dark. On Halloween Night YOU will be that ghost light.
Join us on a 2 hour flash light tour/investigation of one of the Jersey Shore's most haunted places. This is not a haunted house, there will be no jump scares or tricks. The Paramount Theater and Convention Hall complex is haunted. Period. we will walk through this building using only flashlights. Get back stage, into the haunted dressings rooms and even the "Overlook" plus 30 minutes in never before investigated locations.
No one under 16 permitted.
John Carpenter's Halloween + Ghost Tour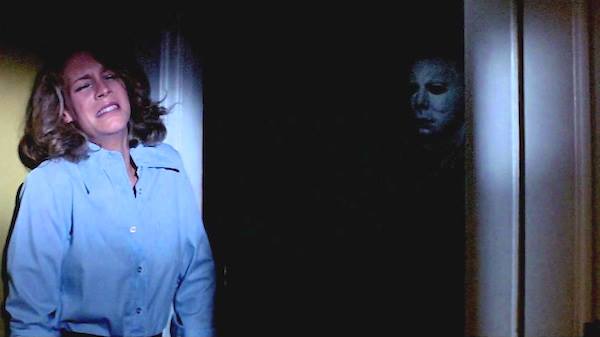 Tuesday, October 31 at 9:30 PM — 707 Cookman Ave
John Carpenter's 1978 classic Halloween returns to theaters worldwide this October! See the film that defined a genre and launched an iconic franchise the way is was meant to be seen, on the big screen. Plus, catch an exclusive interview and retrospective with the legendary master of horror, John Carpenter. Introducing the film, this special bonus explores the history of the film and the indelible influence Halloween has had on not only the horror genre, but the entire film industry. Carpenter explains why the film is meant for the big screen, the influences that inspire his filmmaking and how Halloween became the highest grossing independent film of all time.
There's no better way to experience the movie that brought Michael Myers into nightmares everywhere and launched the career of the original "scream queen" Jamie Lee Curtis, than in cinemas, digitally restored and remastered by the original cinematographer.
Get tickets now for the ultimate Halloween cinema experience!
SPECIAL DEAL: Paranormal Books and Curiosities will be offering a 75 minute stroll through Asbury Park's haunted history before the movie, starting at 7:30pm at Paranormal. Hear of the ghostly happenings in the Downtown on your route to THE SHOWROOM CINEMA screening of HALLOWEEN at 9:30P!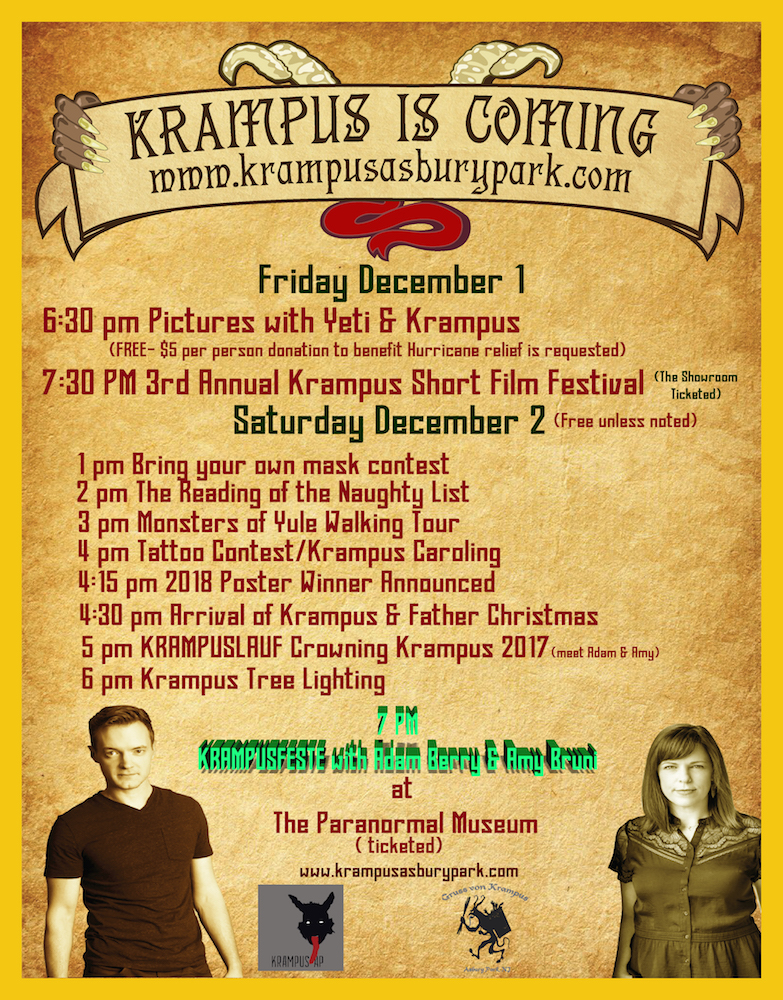 December 1 & 2 — 621 Cookman Ave
In Ancient Yuletide lore the giving of gifts was not the whole story. The goodly elf that we have come to know as Santa Claus had a companion whose responsibility was decidedly darker. Krampus was charged with delivering punishment to the those who had been "naughty" during the year. He delivered his "treats" on a sliding scale, from piles of dirt to coal in the stocking to …well, lets just say it could get a LOT worse.
Krampus is still a part of Austrian and German Holiday traditions and is celebrated with mask making, Parades knowns as "Krampuslaufs" and merry making of a more terrifying nature.
December 5 is known as "Krampusnacht". The night when Krampus would seek out those children on his naughty list. We are inviting everyone to show up in their Krampus best on December 1-2 … Or to see if their names are on his list! Please use #KrampusAP when sharing it on social media!
Asbury Park will be open for business none the less, with fun events for people of all ages and our holiday shopping ready to go!